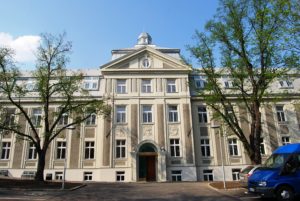 The Hagibor Social Care Facility, one of the major projects of the Prague Jewish Community, was inaugurated in 2008. The main goal of this project is to provide a wide range of social services for elderly. This includes pleasant accommodation, nursing and social care, quality meals, social and therapeutic programs, individual and group activities.
Hagibor – the  historical building from 1911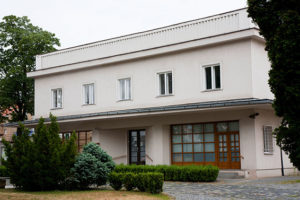 Complex home care EZRA (further as "KDP EZRA") is private health care institution which provides registered field social services of personal assistance. The clients of KDP EZRA may use combined version of health and social services in a natural environment according to their individual needs.

Fondation for Holocaust victims.
Our mission. We care. We help elderly Holocaust survivors in their old age.
We remember. We support educational and pious commemorative events remembering Holocaust victims.
We think ahead. We help to preserve traditions – we support education about Judaism and the development of Jewish communities.
Stolpersteine in Prague.
Stolpersteine (stumbling stones) is a project of the artist Günter Demnig. The project commemorates people who were persecuted by the Nazis between 1933 and 1945.
Stolpersteine are concrete blocks measuring 10x10cm which are laid into the pavement in front of the last voluntarily chosen places of residence of the victims of the Nazis. Generally, the stumbling blocks are posed in front of the building where the victims had their last self chosen residence. They remember the fate of the victims of Nazi Germany being murdered, deported, exiled or driven to suicide. Their names and fate are engraved into a brass plate on the top of each Stolperstein.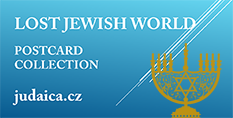 Welcome to our website of "Old Jewish Postcards of Europe."
This site has hundreds of postcards and photographs of Jewish interest, including synagogues and life in Jewish communities, mostly between the years 1883 – 1933.